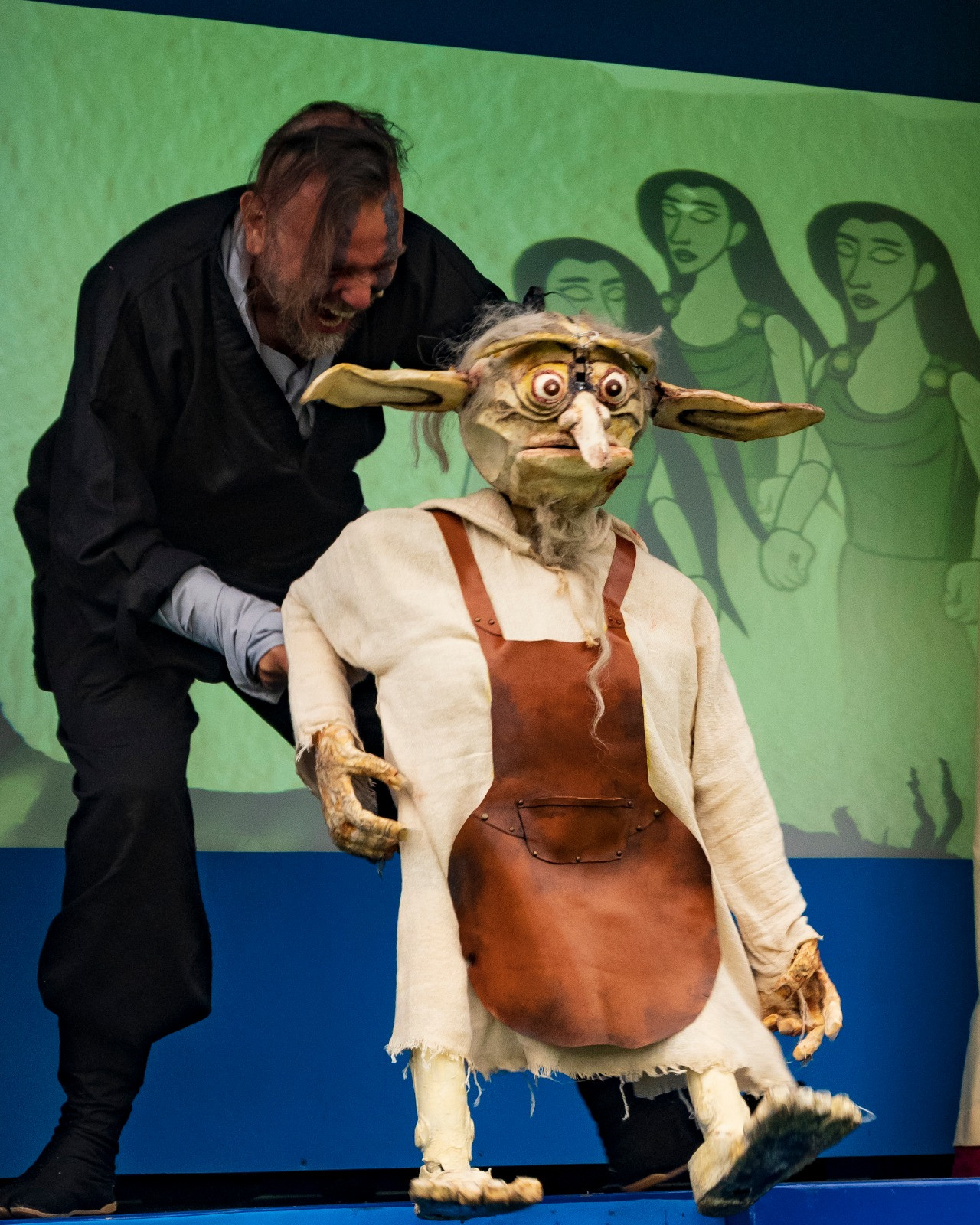 The Reduced Ring Cycle
This show is intended for all ages. It's perfect fare for a picnic in the park style event complete with our mobile theatre, The Popera House. The show was made possible through the support of The Arts Council, Arts Taunton (Art at the Heart), The Golsoncott Foundation and The Somerset Community Foundation.
The Reduced Ring is intended to introduce people to the best of opera in bite-size. Wagner's operas are typically thought of as indigestible to those not familiar with the operatic scene. Even to opera lovers, The Ring Cycle operas in full form can be a bit of a behemoth. That's why we decided to tackle The Ring. We decided it was time everyone realised how amazing the story is, how fantastic the music is; and practically we figured that most people don't have the time or money to spend 15 hours in an opera house discovering this. So that's where we come in! We convey our love of opera, love of a great story and send you away loving it too.
The story features the epic love story of Siegfried and Brunhilde and their dramatic quests. It's a show of gods, monsters, badly behaved humans and the inevitable consequences that go with that. This show is a particular favourite as it features a massive dragon, plenty of smoke and great gothic style costumes.
Along with full-size performers, there are a fair few pint size ones as The Bluebirds bring their wonderful puppets onto The Popera House stage.
Meet identical twins Gunter and Gutrune, the Niebelung Dwarf Alberich who has a bit of a chip on his shoulder, the chirpy little Birdie and the very angry dragon Fafner.