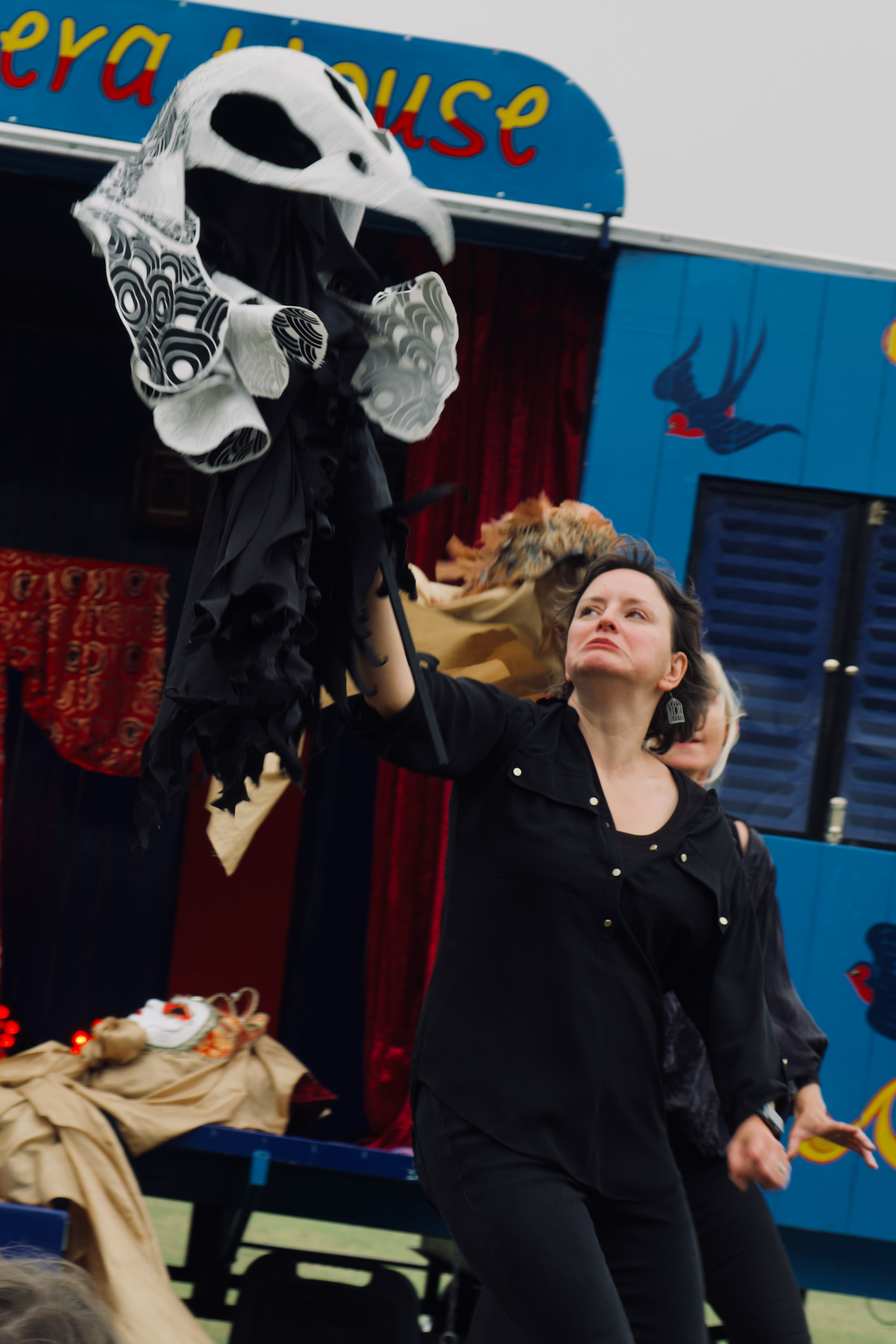 The Empress and the Nightingale
The Empress and The Nightingale is The Bluebirds own re-telling of the classic Hans Christian Anderson tale of the magic of song. It's a story-telling show specially for children and families and brings to life the wonderful characters in the magical space of The Popera House. Meet the Empress of China, the brown nightingale and the magnificent clockwork nightingale, and most important of all, meet Lu Xi the clever little kitchen maid who navigates you skilfully through the story. As with all Bluebird shows, The Empress and the Nightingale has a feast of music.
The show has been touring in The Popera House since 2020 as part of our Early Years output. It could be coming to a venue near you soon! If you are interested in booking the show and The Popera House then get in touch. It is perfect for pre-school and early years settings. Children get to see the amazing Popera House and to make music themselves in the show guided by the performers. They'll also get to see some cool shadow puppetry unfolding in the show and will be mesmerised by our other puppets. What's great about this show is the way children begin to talk to the show puppets and invest them with character and meaning. They'll learn to do this too with the shadow puppets they can make if you book the show with a creative shadow puppet workshop.