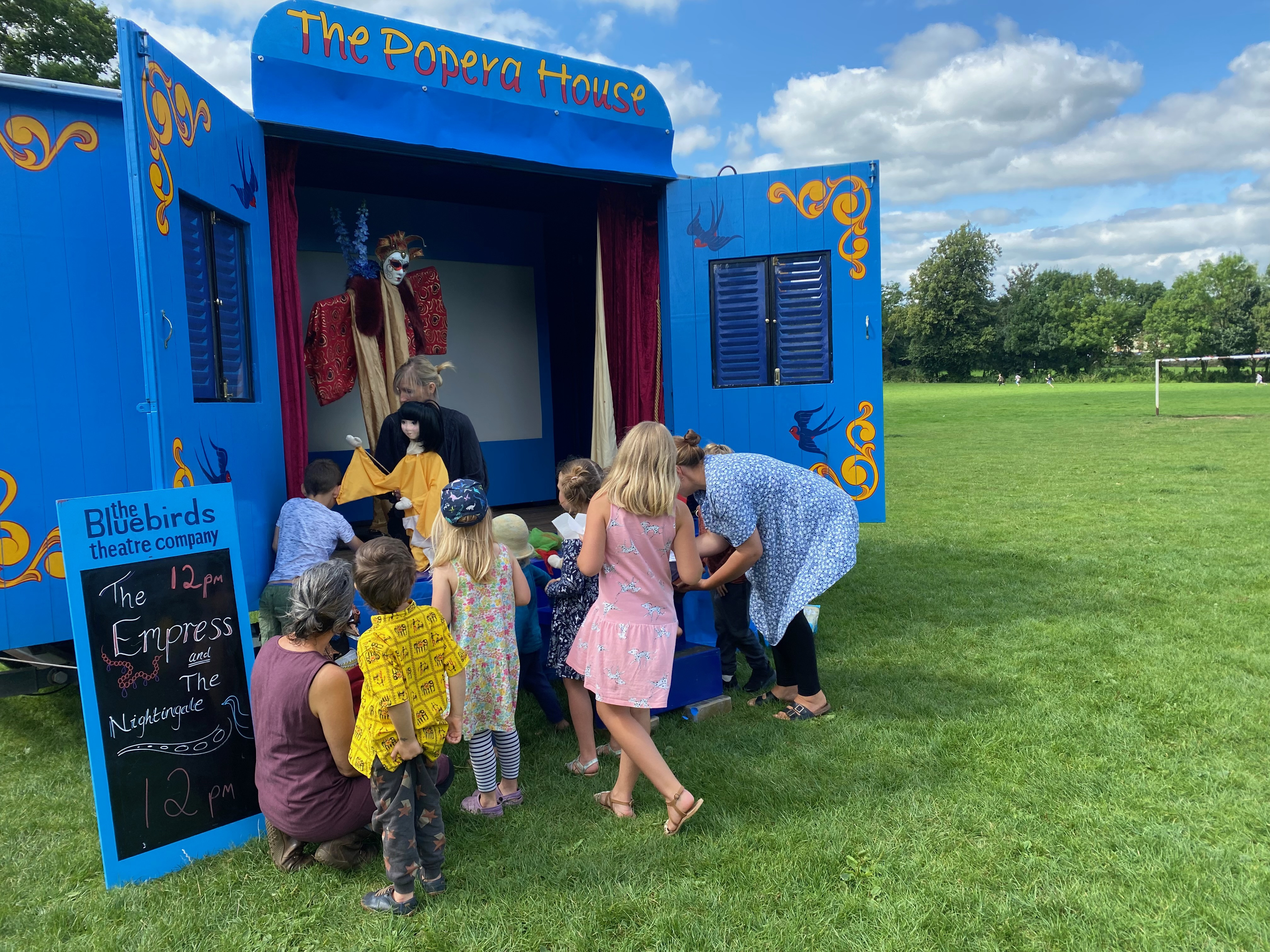 Education
The Bluebirds have wide experience of working in schools as teachers and performers. The core of our message is bringing the theatrical musical experience direct to young people and immersing them in it: allowing them to experience first hand the creative process and allowing them to see what they can do themselves.
The Bluebirds have taken a huge array of shows into school settings; early years, primary, secondary and sixth form. These range from opera, music theatre and cabaret to story telling and interactive shows with workshops.
Now with The Popera House, Somerset's first dedicated pop-up opera house, we are taking that interactive theatre to a whole new level. The Popera House is super flexible and mobile and can come to your school or community space, whether it be an empty field, a supermarket car park or a country estate: whatever your location, we can bring the inspiration of music direct to you regardless of where you are.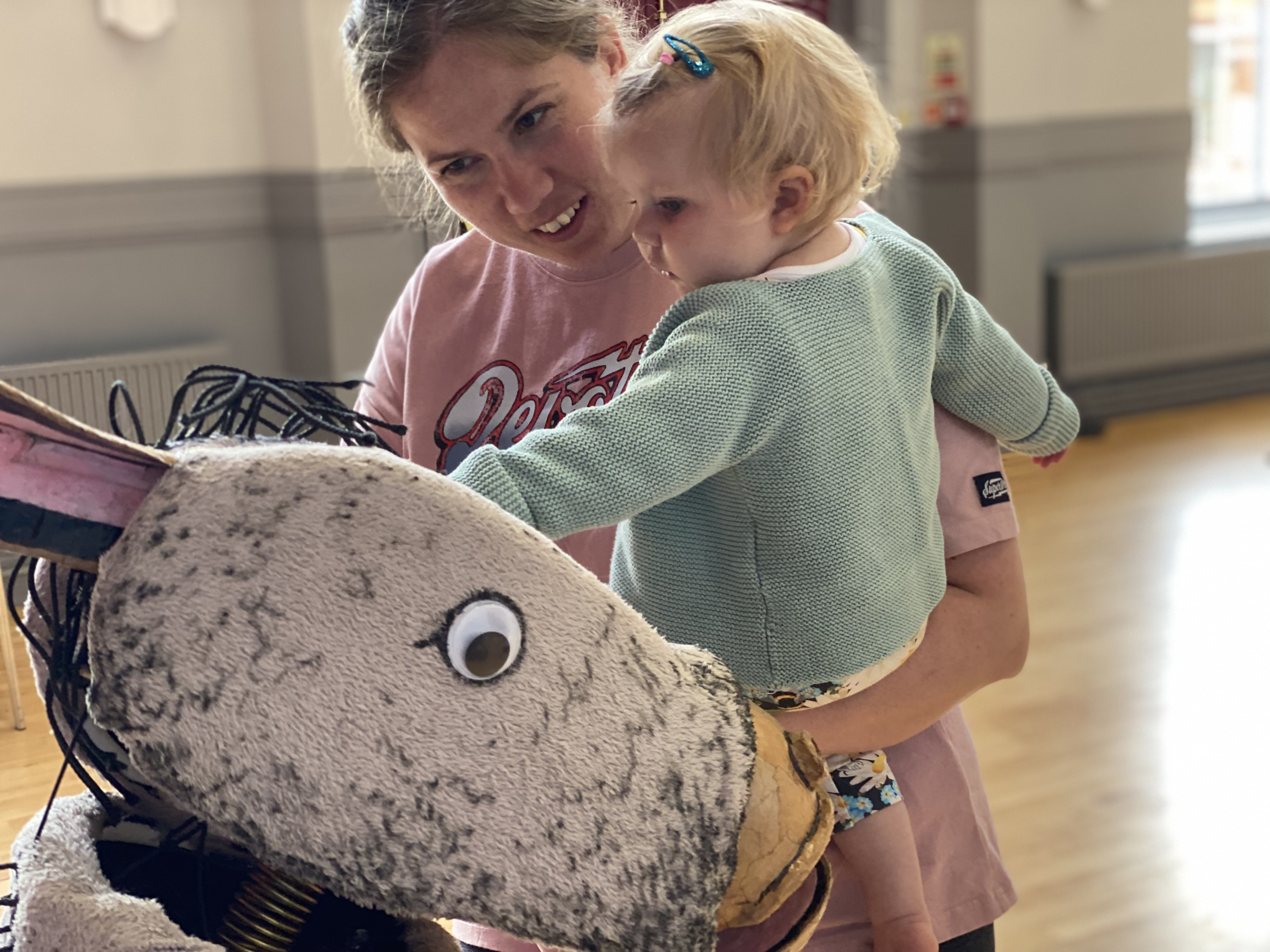 Baby Bluebirds
Baby Bluebirds introduces music as a regular part of education, rather than an occasional add-on; and this is key to increasing the social reach of music making. Amy Hardwick is a pre-school early years music expert and has also worked at both primary and secondary level. She's worked in theatre education as Performing Arts teacher at The Space and Tacchi Morris Theatre in Taunton. As part of The Bluebirds team Amy specialises in early years music education, introducing music making right at the start of children's education. There are Musical play opportunities in Taunton, Bridgwater, Burnham on Sea and surrounding villages in Somerset. If you would like to arrange a course with Baby Bluebirds for your early years setting or community, get in touch with us.
You'll discover how to use songs to connect, encourage creativity and play musically with your under 5's in small classes. Unleash the musical potential of young people with creativity that is child centred, while still engaging the creativity and addressing the needs of the adults who attend too.
Email us to enrol in Baby Bluebirds classes: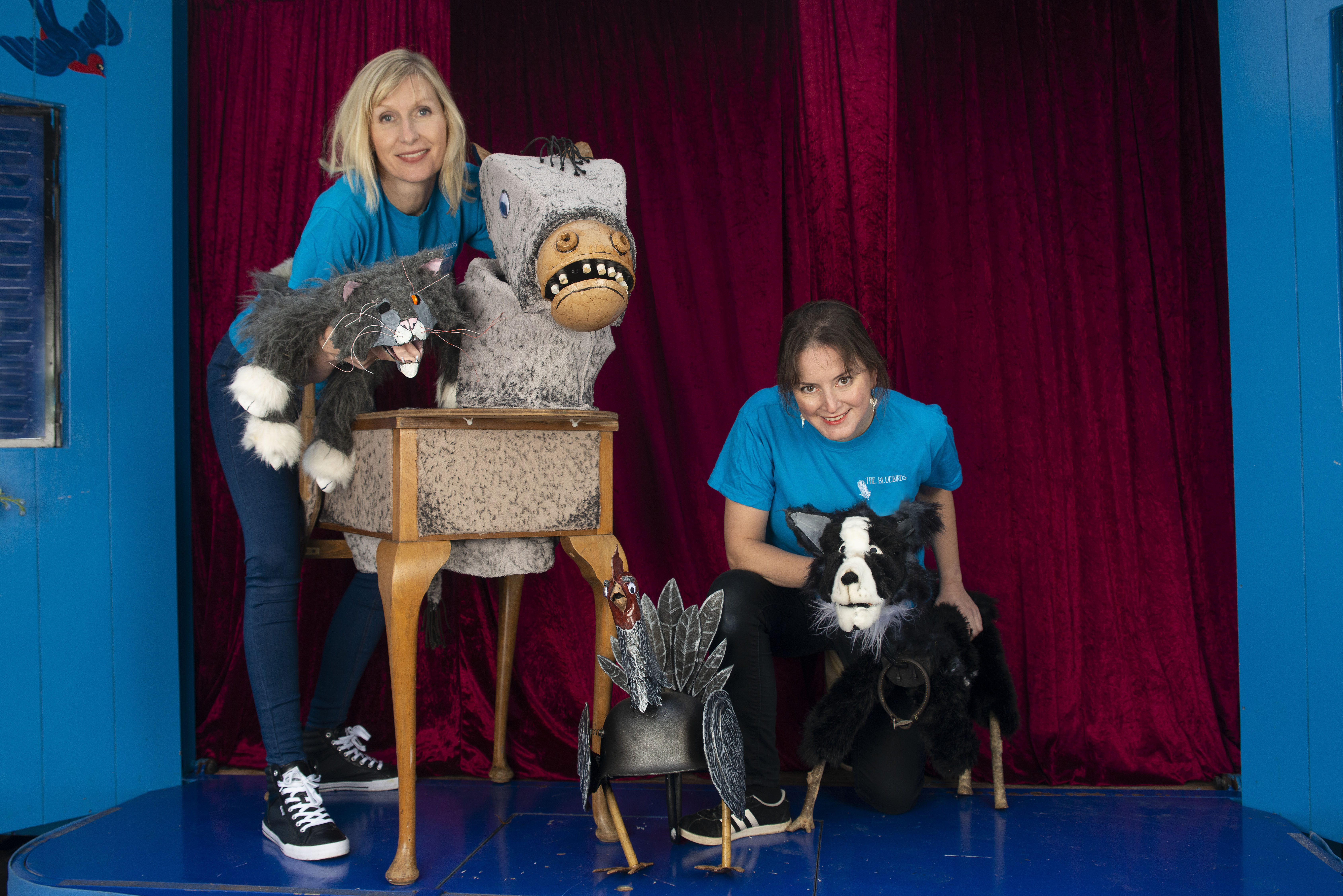 Primary Schools
The Bluebirds are regular visitors to primary school settings across the year groups. We have taken a range of shows to primary schools and offer visits for a theatrical performance. We can also offer additional workshops on the theme of our show.
Our current show is The Musicians of Bremen. We offer this as a performance in our Popera House, making use of the magical space to entrance young people. We can also offer any performance separate from The Popera House, in your own school or community space. The show is based on the Grimm Brothers Fairy Story and tells the tale of four abandoned animals on a journey to Bremen to become musicians. They meet each other on the way and share their tales of woe. After a battle with a robber in the forest they decide to set up home together rather than journey to Bremen. They make wild music together instead and bask in the joy of new friendships.
This show is a timeless tale of companionship, dreams and ambitions and shows children how together we are stronger: and also how everyone can make music together. It's a fun and interactive way to introduce young people to music making.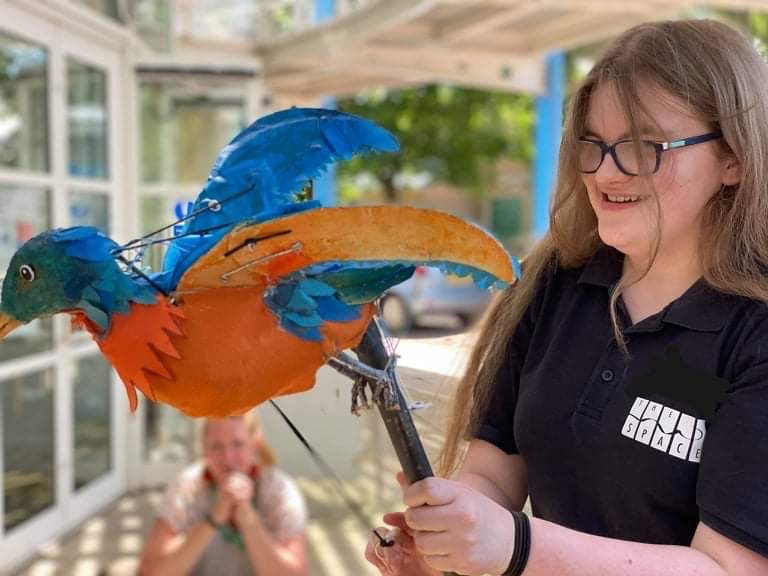 Secondary Schools
For secondary schools we have some great stories to share. We like to visit in our Popera House, but can also offer shows independent of this, making use of spaces within schools. From our current output we offer The Reduced Ring Cycle. This is Wagner's entire Ring Cycle operas truncated from 15 hours to a neat hour: think Reduced Shakespeare Company and you get the idea. The show is performed by two opera singers and a cast of custom built puppets. What young people take away from this is that opera is fun, it's for everyone and is certainly not an elite art form. Most young people resonate immediately with the cast of gods, dwarves and monsters. They are quick to see the link with The Lord of the Rings and The Hobbit.
The show can be offered to schools with additional music workshops to explore the crazy musical world of Wagner and show students how accessible Wagner really is. Great stories, great music and great fun. Let your young people learn all about leitmotifs - and discover that really they knew what they were already. They just didn't know the fancy name!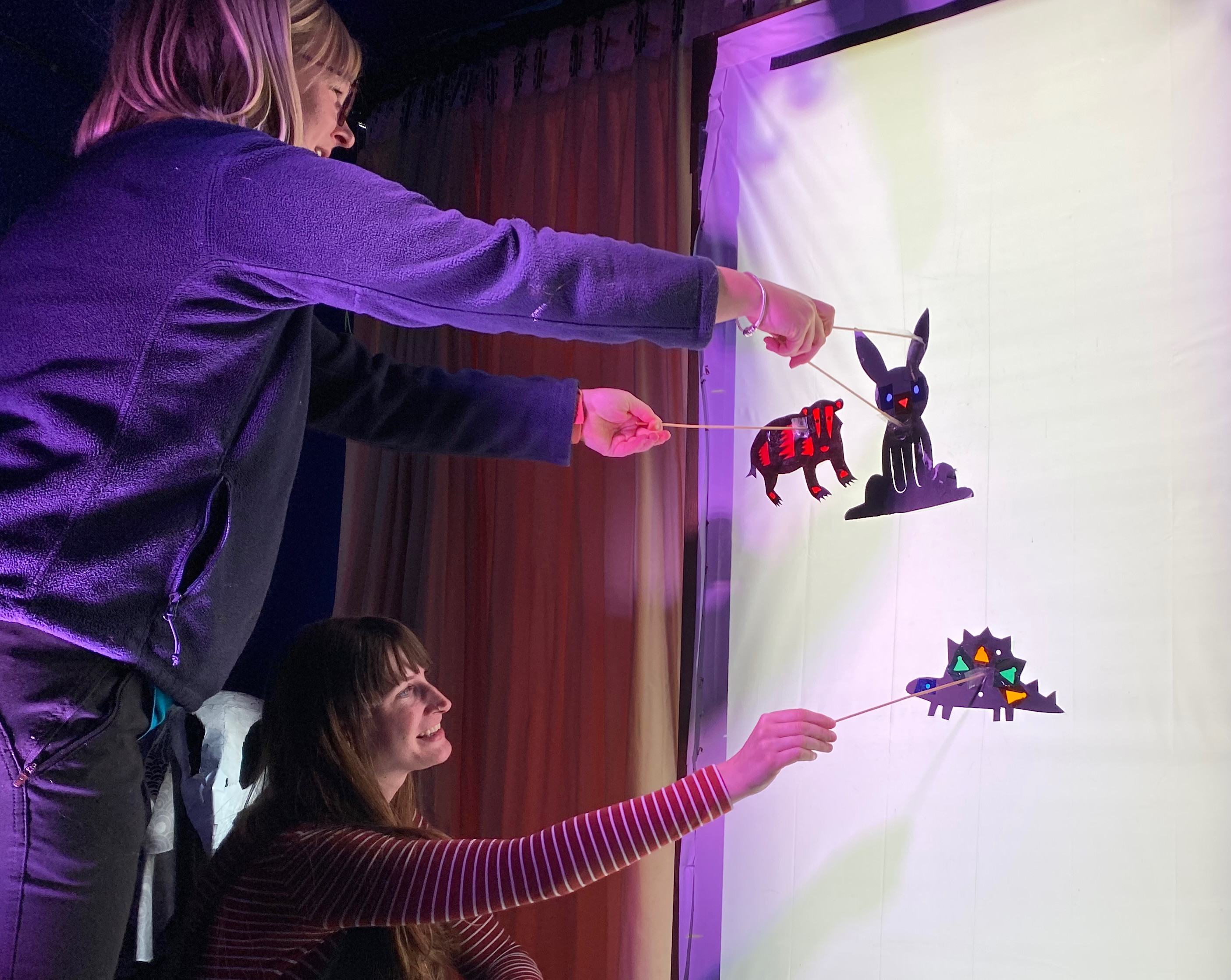 Workshops
The Bluebirds can bring music and theatre workshops to any educational or community setting. We can do this in The Popera House, or making use of a location of your choice. Workshops are a great way to allow people of all ages to explore their creative side in a friendly, informal atmosphere. Workshops are not solely for school age children; they work brilliantly with adults too and allow them to engage in the creative process that is usually reserved for school based programmes.
In our workshops we teach songs from shows we are working on. This means that we are able to give an exciting visual and artistic look to our workshops, immersing people in the character worlds we have created. We also help people to develop their own musical ideas. As part of what we do we also engage those we work with in creating puppets or masks, creating visual art elements for them to work with in the sessions. Best of all, we offer a cup of tea / coffee and a relaxed setting for people to explore the beauty of creative process.