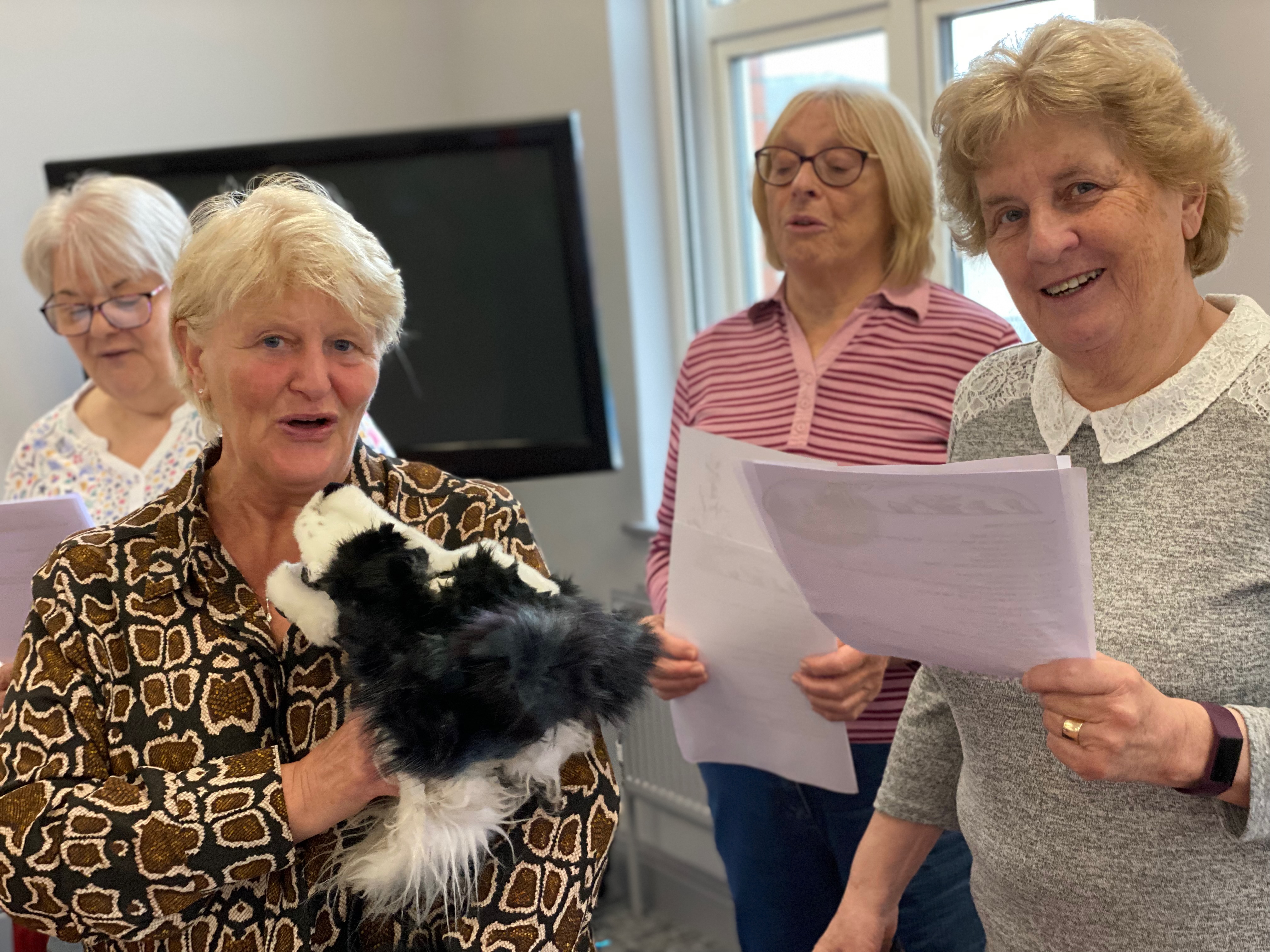 Social Prescribing
Workshops
Music is a brilliant way to improve health. As singers and performers we work with breath control in every bit of what we deliver.
People may visit their GP because they are feeling stressed about their work, money, or other life issues. They may be lonely and isolated or be dealing with a serious or long term health issue. The impact these issues can have on our physical and mental wellbeing has been particularly clear as the nation responds to COVID 19. It has also become apparent that these issues cannot be fixed by medicine or doctors, alone.
That's where social prescribing comes in. Social prescribing connects people to practical and emotional community support, through social prescribing link workers, who are based in GP practices and take referrals from local groups. A social prescription is for an activity or group centred programme that may help you as an individual overcome, or cope better, with the issues you may be facing.
It helps people get more control over their healthcare, to manage their needs and in a way that suits them. It can especially help people who:
Have one or more long-term condition
Need support with their mental health
Are lonely or isolated
Have complex social needs which affect their wellbeing
Social prescribing links people to a range of activities that are typically provided by voluntary and community sector organisations, for example, volunteering, arts activities, group learning, gardening, befriending, cookery, healthy eating advice and a range of sports.
When social prescribing works well, people can be easily referred to activities within their local area via their GP practice. They can also self-refer.
The Bluebirds offer social prescription music and theatre based programmes which run in locations across Somerset. We are also able to bring the programmes to a location near you.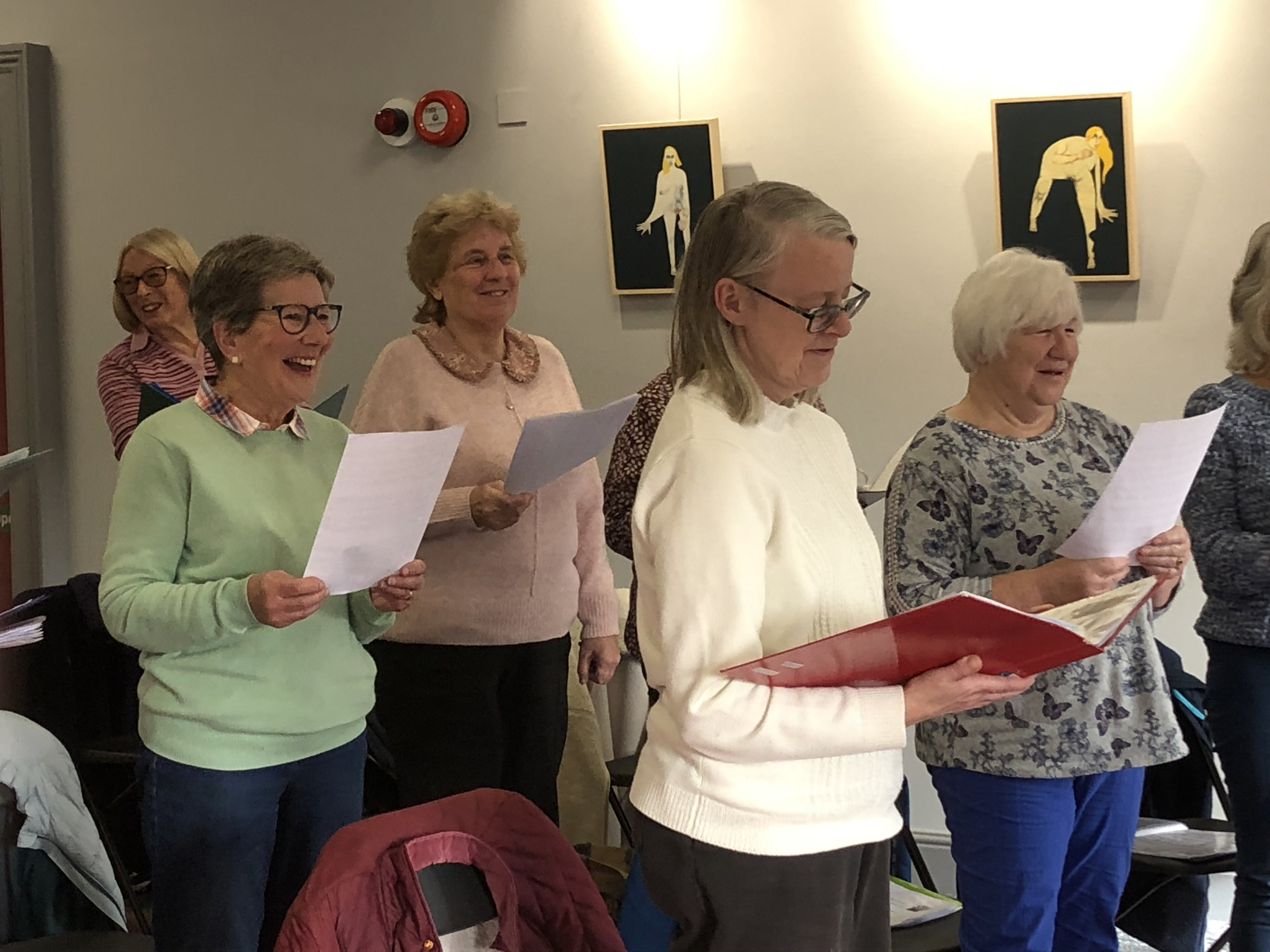 Thriving Voices
The Bluebirds have been working alongside the NHS and Spark Somerset to provide Thriving Voices. This is a vocal workshop to help those with breathing challenges, some of whom are suffering from the effects of long covid. People come with a wide range of other issues, including anxiety, stress and long term serious health conditions such as Parkinsons MS, ME and asthma. The sessions are free and anyone is welcome to attend. The sessions run for a series of weeks and include free refreshments and a welcoming and inclusive atmosphere.
Thriving Voices has been running at The Princess Theatre, Burnham on Sea, The Creative Innovation Centre, Taunton and is due to start at The Brewhouse in Taunton. You are welcome to get in touch with us if you would like to join Thriving Voices.
Please watch this short film to see how Thriving Voices works and to hear how it has helped people.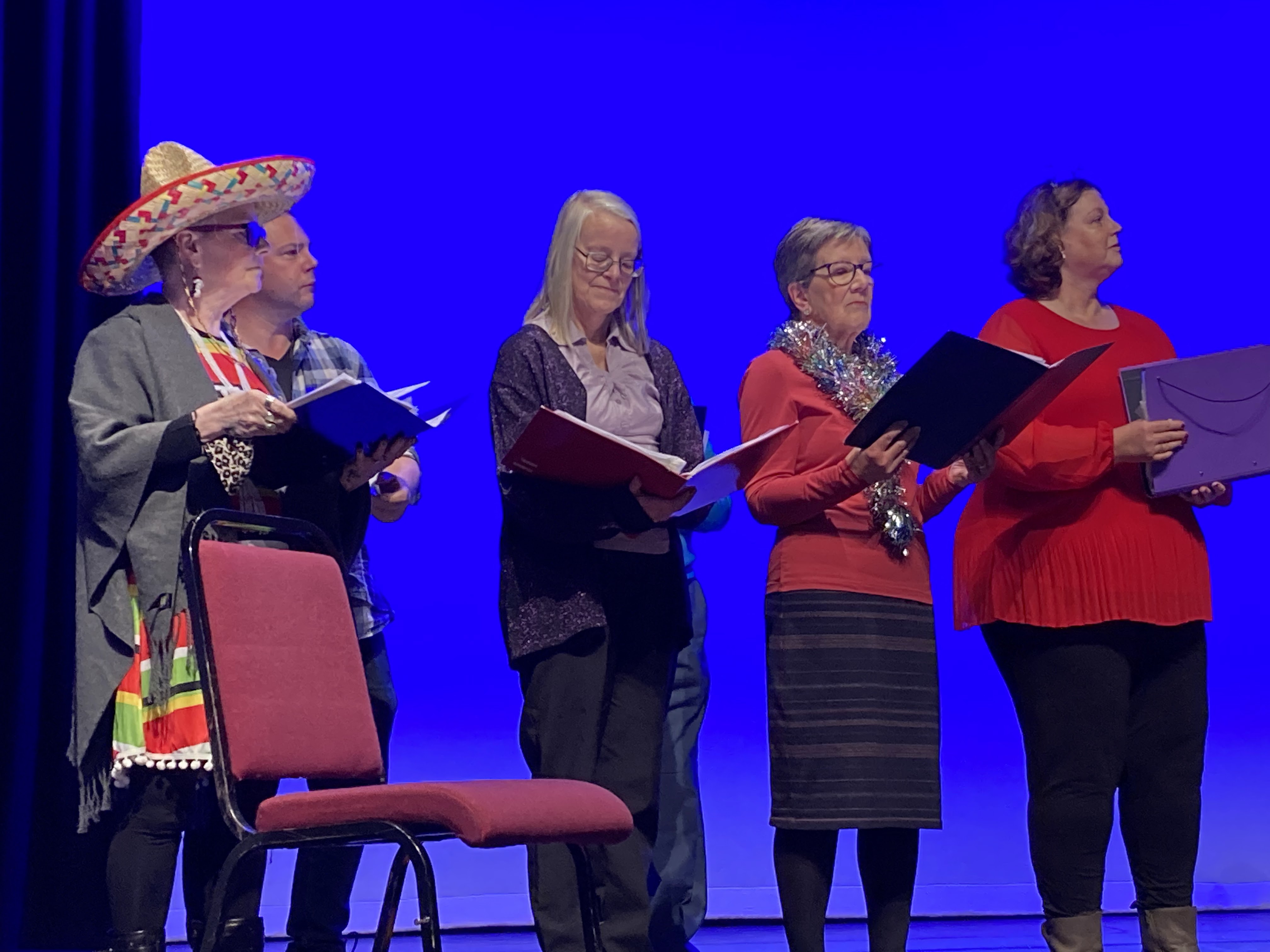 Unroyal Choir
The Bluebirds run choirs and vocal groups in both school and community settings. We are currently running The Unroyal Choir at The Princess Theatre in Burnham on Sea. This is a choir that is open to all who wish to attend. There's no barrier to entry, no scary audition, just a group of like-minded people who want to join together and sing.
We are an informal group and sing a wide variety of music. We've dabbled in folk, barbershop and sea shanties. We are now working on some music theatre and pop favourites for a summer performance. The group put in a sterling performance at the jubilee festivities with their rendition of A Life Lived with Grace, the new anthem to celebrate the Platinum Jubilee.
If you are interested in joining us then please visit The Princess Theatre website for full details. https://www.theprincesstheatre.co.uk/activities/our-unroyal-community-choir/